Covid-19: Infection Control Precautions at EdgCARE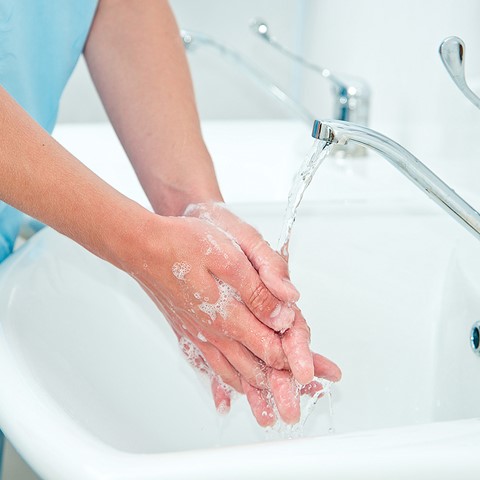 Sunday, 9 January 2022
Changing the way we work
Healthcare services have had to significantly change how they see and assess their patients in order to maintain infection control standards in view of the global Covid-19 pandemic. At EdgCARE we too have made major changes to how we see our patients. This webpage is intended as a guide for our patients and to help you understand more about what we are doing to keep the EdgCARE service safe in these unprecedented times.
Before Your Appointment
Firstly and most importantly, let us know immediately if you develop any of the following symptoms prior to attending your appointment in the EdgCARE service:
New and Persistent Cough
Raised temperature (37.8C and above)
Loss of taste or smell
Additionally, if you have had contact with a Covid positive patient in the last 14 days please let us know and do not attend the surgery. 
Our staff will also ask you about the above points when booking you in.
Lateral Flow Testing
As an additional precaution we are asking, where possible, for patients to perform a lateral flow Covid-19 antigen test on themselves prior to their appointment. Please take a photo of the result to show the doctor or receptionist on arrival. 
Payment Arrangements
In order to minimise any contact between patients and receptionists while you are in the surgery, card payment details will be taken on the phone prior to your appointment so that your card can be charged automatically after your appointment. 
Upon Arrival 
When you arrive for your appointment please remain in your car and call our switchboard on 020 3818 9240 and let us know you've arrived and where you're parked. We are taking a very stringent approach to social distancing and we have taken our waiting room out of use for the duration of the pandemic. This means we need you to wait in your car. Alternatively, if you've come on foot then please wait on the pavement outside the surgery (allowing the previous patient enough space to leave while remaining socially distanced). When the doctor is ready for you they will come and collect you.
Entering the building - Face Mask and Hand Sanitiser
Please be sure to bring a face mask with you to your appointment and put this on before entering the building. Just before you enter the building your temperature will be checked. As you enter and leave the building please use the hand sanitiser provided. 
During your Appointment
Your EdgCARE doctor will be wearing Personal Protective Equipment in accordance with Public Health England guidance. This ensures that if social distancing is not possible during the appointment - for example during a physical examination - the risk to both you and the doctor is absolutely minimal. 
After your Appointment
The doctor will open all of the doors for you (consultation room and front door). The room will then be cleaned using virucidal wipes to ensure that it is sanitised and safe for the next patient - chairs, desk, computer keyboard, mouse, door handles and clinical surfaces are all thoroughly wiped.
Don't forget to use the hand sanitiser again as you leave.