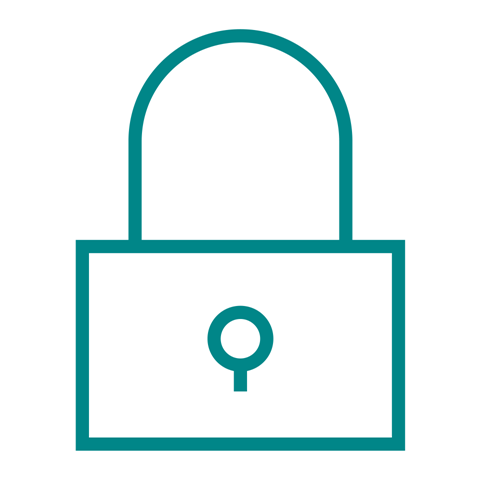 Privacy Notice & Data Protection
Privacy Notice and GDPR
EdgCARE complies with the EU General Data Protection Regulation (GDPR) which was legally applicable in the UK from 25th May 2018. The basis for our compliance with GDPR is described in a detailed document called a "Privacy Notice". Please click on the following link to view or download EdgCARE's Privacy Notice. The following information provides a brief overview of some of the detailed policies contained within our Privacy Notice.
Data Protection Officer
EdgCARE has an appointed Data Protection Officer who can be contacted at:
EdgCARE, Private Community Family Doctors
Rear of 96 Edgware Way
Edgware
HA8 8JS 
Tel: 020 3818 9240 
email: info@edgcare.net
What personal data do we hold?
To provide you with a high standard of healthcare and attention, we need to hold personal information about you. This personal data includes:
your past and current medical and dental condition; personal details such as your age, national insurance number/NHS number, address, telephone number and your general medical practitioner
radiographs, clinical photographs, and study models
information about the treatment that we have provided or propose to provide and its cost
notes of conversations/incidents about your care, for which a record needs to be kept
records of consent to treatment
correspondence relating to you with other health care professionals, for example in the hospital or community services.
Why do we hold information about you?
We need to keep comprehensive and accurate personal data about our patients in order to provide them with safe and appropriate healthcare. In line with this, we strongly encourage you to share any information such as clinical letters or test results with us that may have been requested and communicated to a different GP or Healthcare Provider. Failure to do so may compromise your care.
Retaining information
We will retain your records on our computer system while you are a practice patient and after you cease to be a patient, for at least 11 years or for children until age 25, whichever is the longer. Under some circumstances, your medical records might be retained for life plus 10 years after death. All information is stored in secure locations protected by appropriate organisational and technical measures.
Security of information
Personal data about you is held in the practice's computer system and/or in a manual filing system. The information is not accessible to the public; only authorised members of staff have access to it. Our computer system has secure audit trails, and we back up information routinely.
Disclosure of information
To provide proper and safe healthcare, we may need to disclose personal information about you to:
your general medical practitioner
the hospital or community dental services
other health professionals caring for you
NHS payment authorities
the Inland Revenue
the Benefits Agency, where you are claiming exemption or remission from NHS charges
private dental schemes of which you are a member.
Disclosure will take place on a 'need-to-know' basis, so that only those individuals/organisations who need to know in order to provide care to you, and for the proper administration by H.M Government and its appointed agents and organisations (whose personnel are covered by strict confidentiality rules) will be given the information. Only that information that the recipient needs to know will be disclosed.
In very limited circumstances or when required by law or a court order, personal data may have to be disclosed to a third party not connected with your health care. In all other situations, disclosure that is not covered by this Code of Practice will only occur when we have your specific consent.
Where possible you will be informed of these requests for disclosure.
Access
You have the right of access to the data that we hold about you and to receive a copy. Access may be obtained by making a request a "Subject Access Request" (SAR). This must be made in writing using the following form: Subject Access Request form
In most cases there is no fee to provide this information to you. We will provide a copy of the information requested in the SAR within one calendar month of receipt of the request.
As part of the General Data Protection Regulation 2016/679 and the Data Protection Act 2018 you have additional statutory rights as follows:
The right to be informed.
The right to rectification.
The right to erasure.
The right to restrict processing.
The right to data portability.
The right to object.
Rights in relation to automated decision making and profiling.
If you wish to object to the processing of your personal data
If you do not wish personal data that we hold about you to be disclosed or used in the way that is described in this Code of Practice, please discuss the matter with your GP. You have the right to object, but this may affect our ability to provide you with care.
Privacy Information for Children
Please click on the following link for information about our Privacy Notice which is specifically tailored for younger people to understand.
Making a complaint and contacting the Information Commissioner's Office (The Regulatory Authority)
If you wish to make a complaint about the processing of your personal data, we would like to ask that you contact the Practice Manager (practicemanager@edgcare.net) who will attempt to deal with your complaint. However, should you remain unsatisfied, you have the right to make formal complaint to the regulator. The ICO can be contacted using the following:
Information Commissioner's Office
Wycliffe House
Water Lane
Wilmslow
Cheshire
SK9 5AF
Telephone: 0303 123 1113
Fax: 01625 524510
Website: https://ico.org.uk/
Changes to the Privacy Notice
EdgCARE reserves the right to review and update this Privacy Notice from time to time.
This Privacy Notice was reviewed and updated 17 September 2021.
Please note EdgCARE has two CCTV cameras in the car park that record 24/7 for security purposes. Please ask our reception team if you would like more information.