"Test to Release" Service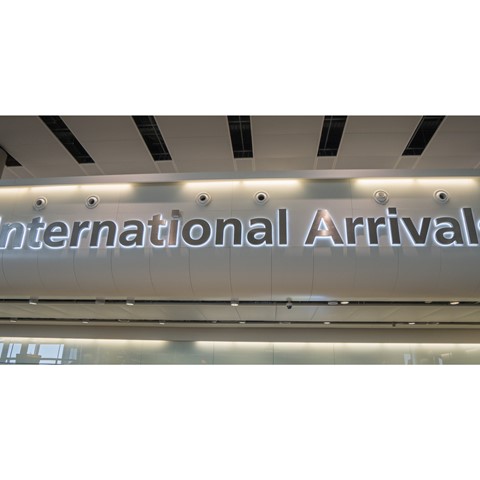 "Test to Release" Service - Shorten your Quarantine
EdgCARE - Private Community Family Doctors - is an approved government provider of the "Test to Release" scheme. All travel corridors for people arriving in England have been suspended and international arrivals to the UK have to quarantine at home for 10 days. The "Test to Release" scheme allows travellers to take a Covid-19 swab test at Day 5 following their arrival. If the subsequent result is negative, then the quarantine period may be ended early. 
Shorten your Quarantine - from Day 5 and onwards
The rules for the "Test to Release" scheme are quite strict and there is a specific way of calculating Day 5 following your return. Please note that we are not legally allowed to offer a "Test to Release" swab test before Day 5. Please click on the following link which gives detailed information on how to calculate Day 5 (and the scheme more generally):
https://www.gov.uk/guidance/coronavirus-covid-19-test-to-release-for-international-travel
What type of Test is EdgCARE offering?
EdgCARE is offering the Covid-19 PCR swab test for the "Test and Release" program in collaboration with our accredited partner laboratory. At the time of writing, the government has decided that the "Rapid" Antigen Tests - typically with results in 20 minutes are not of high enough accuracy for this scheme. It is possible that this may change in the future and we will strive to introduce such a test if it becomes accredited. 
How will the test be performed?
One of our EdgCARE doctors will perform the test for you at our Drive Through centre in Edgware, North West London.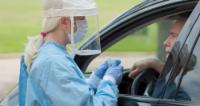 How much does it cost?
The cost for Covid-19 PCR swab test for "Test to Release" is £175 per person. 
What information will I need to provide?
The Department of Health and Social Care has specified particular information that we need to collect from everyone participating in the "Test to Release" scheme. Without this information we will not be able to go ahead with your swab test. If you are intending to book with us you can get ahead of the game and complete our "Test to Release" registration form:
https://www.smartsurvey.co.uk/s/edgcaretestandrelease/
How Long will my Result take?
We are typically seeing next day results for our "Test to Release" program. You will receive your result via SMS and email messages as soon as they are ready. We have a dedicated admin team who take pride in trying to get you your results as quickly as possible. 
Is there an option to get my results more quickly?
We will shortly be introducing an "Express" service for same day "Test to Release" swab result - please ask our admin team for details and pricing.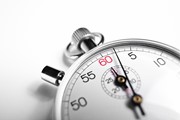 Countries subject to bans on travel to the UK
The Test to Release scheme is not available to anyone who has been in or through:
Angola
Argentina
Bolivia
Botswana
Brazil
Burundi
Cape Verde
Chile
Colombia
Ecuador
Eswatini
Ethiopia
French Guiana
Guyana
Lesotho
Malawi
Mozambique
Namibia
Oman
Panama
Paraguay
Peru
Qatar
Rwanda
Seychelles
Somalia
South Africa
Suriname
UAE
Uruguay
Venezuela
Zambia
Zimbabwe
in the 10 days before arrival in England. If you arrive in England and have been somewhere that is subject to a travel ban during the last 10 days you must complete a passenger locator form and self-isolate along with members of your household. These measures are in place in order to prevent the spread of new strains of coronavirus into the UK and you are legally excluded from seeking to shorten your self-isolation period through Test to Release. Please click on the link below for more information.
https://www.gov.uk/guidance/transport-measures-to-protect-the-uk-from-variant-strains-of-covid-19