Long Covid Health Checks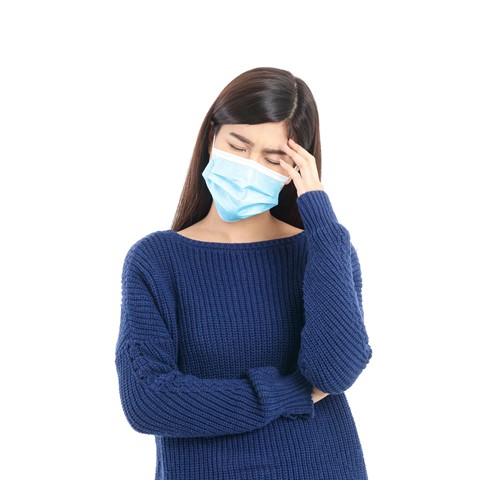 Recognising the Covid Legacy
As we move into the latter stages of the Covid-19 global pandemic and beyond, it is increasingly recognised that routine preventative medical care has been somewhat neglected. Additionally, we are seeing an increasing number of people who are experiencing ongoing symptoms of varying severity following even quite mild initial Covid-19 infections. So Covid-19 has a legacy. On one hand we need to catch up with all the preventative health checks that we haven't been able to do (because we have been too busy saving lives) and on the other hand we need to diagnose and care for all those people who are suffering with a post-Covid syndrome (also known as Long Covid).
EdgCARE - Private Community Family Doctors - is offering 2 specific orientated assessments:
1. Post-Covid Well Person Health Check 
2. Diagnostic Long Covid Health Assessment
Post-Covid Well Person Check
Time for a Thorough Check...
Owing to the restrictions of the Pandemic, many of us have not had the routine care we might usually have benefited from. Simple things like blood pressure checks, Body Mass Index Assessment, urinalysis and blood investigations such as cholesterol profile, diabetes screen and kidney function may not have been performed for some time. EdgCARE is offering a comprehensive post-Covid 'MOT' to make sure that you really are on tip top form as we move back into normal life with all its varied demands.
"...this assessment is for those people who have fully recovered from Covid-19 and want to have a health check as we move towards the end of the pandemic..."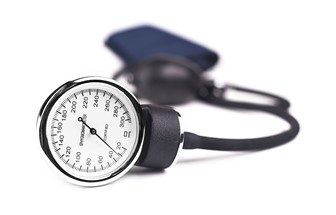 What's included?
Before attending you will be asked to complete an online health questionnaire which will provide important information to held guide your assessment. You will spend one hour with a Health Assessment GP and have a physical examination, Blood Pressure check, ECG heart tracing, urine check and Body Mass Index measurement. Blood tests include Full Blood Count, Kidney function, Liver Function, Thyroid Function, Diabetes Screen, Cholesterol profile, Iron levels, Vitamin D and Covid-19 antibody testing (post infection or post-vaccine)
Diagnostic Long Covid Health Assessment
When Covid-19 Symptoms continue...

It is increasingly recognised that even those people who have experienced comparatively mild initial Covid-19 infections may go on to develop persistent and debilitating symptoms. This is commonly referred to as "Long Covid". EdgCARE has designed a primary care assessment protocol which is based on the NICE guidance for Post-Covid syndrome. We will provide a holistic assessment to understand how best to try and get you back to normal functioning and a fulfilled life.
What does this package involve?
• A Pre-appointment Online Health Questionnaire
• One hour clinical assessment with a Health Assessment GP
• One minute "sit to stand" exercise test
• Comprehensive blood investigations, ECG recording
• Optional functional assessment with physiotherapist
• Optional psychology assessment and management plan
• Optional nutritionist assessment for diet and supplements
Checking for Other Diagnoses
Having reviewed your Pre-appointment Online Health Questionnaire, the Health Assessment GP first needs to ensure that there are no other health problems that might explain your symptoms. This is really important to do before we can attribute the symptoms to Long Covid. This will involve clinical assessment and examination - typically taking half an hour.
Understanding your Concerns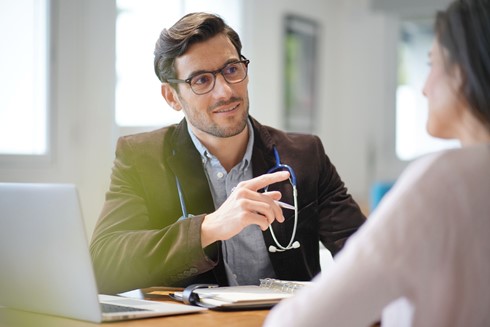 The doctor assessment will also seek to properly understand the main problems that you are currently facing - this will help us to formulate our problem list and subsequently a personalised care plan. We will explore just how your symptoms are holding you back and how they are impacting upon your life and wellbeing. At the end of the doctor assessment, blood will be drawn (see below for detailed list of tests).
Cardio Check
Resting 12 Lead ECG (Heart Tracing)
Since it is recognised that Covid-19 can result in cardiac complications (and that these can be a feature of Long-Covid) part of your assessment will involve investigations that focus on your heart. We will be looking for any evidence of myocarditis or postural hypotension (blood pressure drop on standing). A part of this check is a 12 lead ECG tracing.
NT Pro-BNP measurement
This is a blood test which is a sensitive marker of "strain" affecting the pumping action of the heart. A combination of a normal ECG and a normal NT Pro-BNP is a reassuring situation in which we can be confident that the heart is pumping effectively and healthily.
Lying-Standing Blood Pressures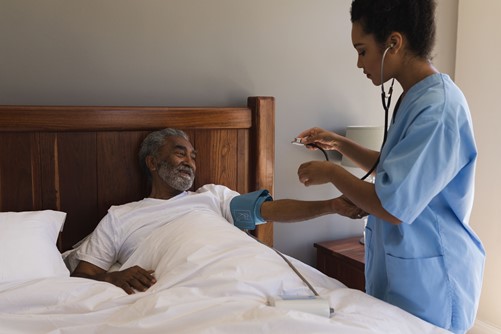 Your blood pressure will be checked on lying down and subsequently following standing at 1 minute and 3 minutes consecutively. The aim is to exclude a drop in your blood pressure which can cause dizziness in some patients following a Covid-19 infection.
Blood Investigations
Excluding other Causes & Checking for Complications
The main rationale for conducting thorough blood investigations is to ensure that your symptoms are not the result of another condition - which might need different treatment. We really do offer a comprehensive panel of blood tests. In addition to the basics such as checking for anaemia, vitamin deficiencies (Vitamin D, B12 and folate), thyroid dysfunction and inflammation markers - we also check a 9am serum cortisol level (for adrenal function), an NT Pro-BNP blood test (for cardiac complications) and your current Covid-19 antibody status which looks for evidence of previous natural infection with Covid-19.
Which blood tests are included?
Full Blood Count Kidney function (Urea and Electrolytes), Liver function Test, Thyroid Function Tests, Blood Glucose and HbA1c (diabetes screen), Vitamin D, Ferritin (iron levels), Vitamin B12, Folic acid, C-reactive protein (inflammation marker), ESR (inflammation marker), Calcium level, NT Pro-BNP, 9am Serum Cortisol Measurement, Covid-19 antibody test
Respiratory Assessment
One Minute 'Sit to Stand' Test
The Sit to Stand test is a rapid and safe assessment of your exercise capability. During this test we will measure how many times you can stand from the sitting position in one minute while measuring your oxygen levels. A drop in your oxygen levels during exertion can be a sign of continuing lung problems following a Covid-19 infection. This test might may not be appropriate for all patients - those with pre-existing heart conditions or particular joint problems may be advised against participating in it.
Chest X-ray
The national guidelines for assessment in Long Covid patients advise that patients with ongoing chest symptoms 12 weeks after their Covid-19 infection should be referred for a Chest X-ray. We will organise this for you if appropriate.
Emotional Health
Physical illness can take its toll...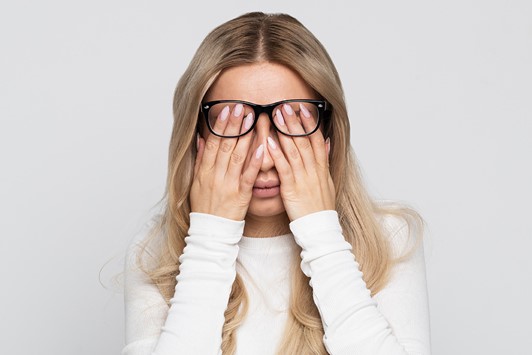 Your emotional health is just as important as your physical health. Its been an incredibly difficult year for many of us. For those of us who have had to deal with the after effects of a Covid-19 infection, this can make things even more difficult. Often, we don't recognise the symptoms of depression or anxiety and just learn to put up with them. This is your opportunity to put together a plan to feel better. Our Long Covid assessment has allocated time to explore your emotional health and assess for any signs of post-covid problems in this area. Prior to the appointment, we will ask you to fill in both depression and anxiety rating scales if you indicate on initial questioning that this might be a problem. During the assessment, the doctor will assess you further and make a plan with you to try to optimise your wellbeing and help you realise your full potential. We may also refer you to one of our network of psychologists for further therapy. In more severe instances, we may recommend a psychiatry referral.
Costs
Post-Covid Well Person Check: £550
Costs include the doctor consultation, all blood tests and ECG.
Long Covid Assessment: £990
Costs include the doctor consultation, all blood tests, ECG tracing, sit-to-stand one minute exercise test and time spent liaison with the other professionals involved in your care.
Additional Costs
Please note that if a Chest X-ray is required then this will be charged separately and we will arrange for this to take place at a local private hospital provider. Additionally, if the doctors feels it is necessary for you to have a session with the psychologist, physiotherapist, occupational therapist or nutritionist - this will be quoted and charged separately. Any additional services or charges will of course be discussed in details with you before any commitment is made to see another member of the multi-disciplinary team.
Further Specialist Assessment
Following your assessment it may be necessary to refer you to a consultant colleague for further more specialist investigations. Typically, this might be a cardiologist or a respiratory physician. If you have private medical insurance we can provide a referral letter and you can ask for your insurance to cover any further costs.
More Information
If you are interested in booking for our Post-Covid Well Person Check or our Long Covid Assessment or would simply like some further information please just drop us a line: Tel: 0203 818 9240 Email: reception@edgcare.net