Elderly Care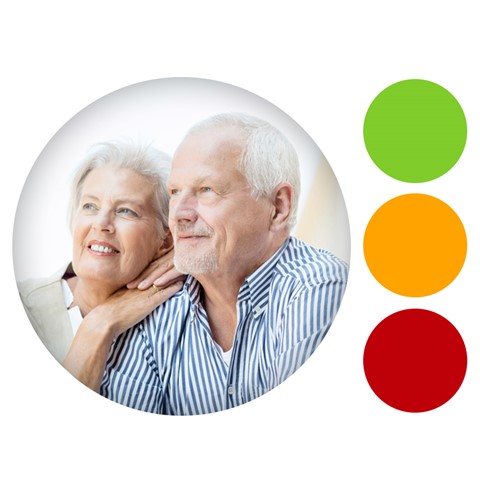 Older Person Health Assessments
Private Health Assessments seem to focus exclusively on the 30 to 70 year old age group. Cardiovascular risk, Men's Health, Women's Health and Lifestyle assessment are common themes in these assessments which essentially revolve around Preventative Medicine.
But what happens if you are an Older Person? Why isn't any one targeting you for a detailed and thorough annual Health Assessment? The answer is they should be. The themes however are different. They should be focused around falls risk assessment, core strength and balance problems, checking to see if multiple medications are all compatible and making sure that any Long Term Medical Conditions are being monitored appropriately.
Preventing a fall might mean saving a life. EdgCARE – Private Community Family Doctors are working in close partnership with London Home Physio to provide a new, dynamic and comprehensive Older Person Health Assessment which aims to prevent falls, avoid hospital admission and also enhance wellbeing in patients over 70 years of age.
What does it involve?
The Older Person Health Assessment is based on a Multi-Disciplinary Team (MDT) approach. This involves an initial visit by our General Practitioner which is followed by an assessment by one of the experienced London Home Physio practitioners. It is recommended for next of kin to be present where possible for at least the GP visit. Following both assessments, there is an MDT conference to discuss the care needs of the patient being looked after. The MDT can then bring in other Health Care professionals as needed including our Care of the Elderly Consultant, our Elderly Care Psychiatrist (for dementia patients), a dietician or a Speech and Language Therapist – usually for a swallow assessment where required.
The findings of each Professional are collated in a single report which summarises the current challenges for that patient along with corresponding suggestions for further care and medical attention. This report can be shared with the patient, their carers, family and NHS General Practitioner depending on preference and consent.
Doctor Assessment
The GP will perform the following tasks:
Full review of past medical problems
Review of current medications and allergy status
Further information gathering from Carers / Care Home Staff / Family Members
Full Clinical Examination including Weight Status and Trend
Take blood for Full blood count, Kidney Function, Liver Function, Diabetes assessment, Lipid Profile
Take urine for analysis
Formulate a current "Problem List"
Advanced Care Plan discussion with Carers and Next of Kin
Physiotherapy Assessment
The Physiotherapist will perform the following tasks:
Information gathering about the following issues:

Ability of Patient to Carry out their own Personal Care
Ability of Patient to Perform basic domestic tasks independently
Falls History, including the use of any Pendant Alarms

Gather further information about any impairment in Vision, Hearing, Continence, Feeding, Skin
Clinical assessment of Gait and Posture
Clinical assessment Proprioception and Co-ordination
Functional Assessment including observation of transfers, mobility and stairs where appropriate
Home environment Assessment including identifying any alterations that may be needed from a safety perspective
MDT Discussion
Following both of the above assessments the Physiotherapist will share their assessment proforma with the Health Assessment GP. They will then have a MDT discussion to formulate an overall list of problems and subsequent recommendations for care. This will also include a summary of any discussions that have taken place regarding Advanced Care Planning.
Specialist / Further Assessments
If the MDT discussion concludes that further assessments are necessary, the assessing GP can arrange for any of the following assessments to happen:
Specialist Care of the Elderly Assessment
Cognitive Assessment by a Dementia Specialist
Dietician Assessment
Swallow Assessment by a Speech and Language Therapist
Report Production and Sharing
A report will be generated and distributed within 10 working days of the last Clinical Assessment to take place. This will bring together all the aspects of the assessment and summarise the recommendations that have been made for further care. This can be shared with the NHS GP, Carers and the Relatives – assuming appropriate consents are obtained.
Further Care
Should the patient or their family wish to have ongoing care from our GP or Physiotherapy service to implement any of the recommendations this can be provided upon request.