Covid-19 Antibody Tests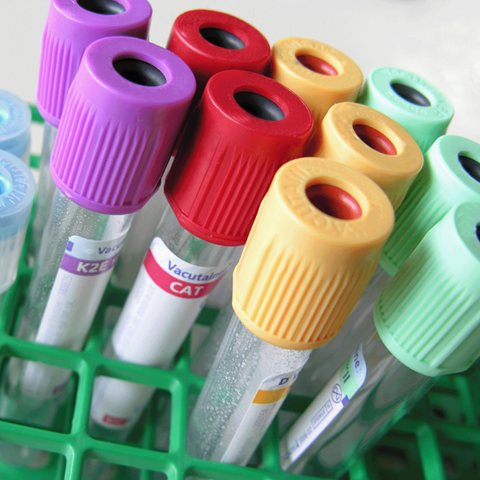 Covid-19 Antibody Tests
Covid-19 antibody testing just became a whole lot more interesting. There are now two types of antibody tests available. We can either check for evidence of a past Covid-19 infection or we can now also check for an antibody response to a recent Covid-19 vaccination. We are working with our accredited partner laboratory to provide these services using the Roche assays. This test is only suitable for those who are 14 days or more from exposure or the onset of symptoms or vaccination. 
The Covid-19 Post-Vaccination Antibody Check
Our partner laboratory - TDL - has made a new test available (Roche Elecsys Anti-SARS-CoV-2-S) which specifically identifies an antibody response to the RBD "Spike" protein. If an individual has been vaccinated against SARS-CoV-2, with no history of natural infection, the antibodies they develop are to the RBD Spike antigen and so measuring these antibody levels could play a role in establishing vaccine efficacy and vaccine-induced immune response. The earliest this test can be performed is 14 days following a vaccine dose. The result is "quantitative" which means we actually see the level of the antibodies to the Spike Protein in your blood. TDL are quoting a 99% sensitivity and 98% specificity for this test.
The Covid-19 Post-Infection Antibody Check
This is the standard antibody check and gives you an indication whether or not you have had a natural past infection with Covid-19. This is a "qualitative" test and the rest is either positive or negative.
The Dual Antibody Test
If you are unsure whether you have also had an actual past infection with Covid-19;
The Anti-SARS-CoV-2-S antibody test can be positive in people who have been infected with Covid-19, in addition to people who have been vaccinated. So if you are positive for this test you might be left in a quandary about its significance. One option to help here would be to perform the Post-Infection antibody test at the same time since this is only positive in patients who have had a Covid-19 infection in the past but not after vaccination. So... if the Post-Infection antibody test is negative and the "vaccination" antibody test is positive - this would be a strong indication that your antibodies are in response to vaccination. We are offering both of these antibody tests together as our "Dual Antibody Test".
Personal Information Purposes Only...
We can't stress enough that these tests are for personal information purposes only. Even if you have antibodies to the Spike protein - indicating a likely vaccine response- you still have to follow Government advice on social distancing and lockdown restrictions. This is because we do not yet fully understand the strength of the relationship between a positive antibody test and protection from future infection with Covid-19. We also should emphasize that not everyone will develop an antibody response to COVID infection or vaccine.
Option 1: Blood Test at the GP Surgery
One of our doctors will perform a regular blood test on you. Please don't attend the surgery for this test if you have any Covid-19 symptoms (cough, fever or new loss of smell or taste). We also would not advise patients who are extremely clinical vulnerable to make a special trip out of the house to the surgery just for the purposes of having this test.
Prices
Post-Vaccination Antibody test £80
Post-Infection Antibody test £80
Dual antibody test £130
Option 2: Home Visit Blood Test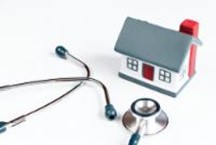 No need to leave your home. One of our team will attend your house wearing personal protective equipment and take your blood which will then be couriered straight to the laboratory. The price is £200 for one patient but multiple family members can be tested at the same visit and then discounts are available depending on how many people are being tested. Please ask one of our team for more details. The Dual Antibody test will be £250 for one patient on a home visit.
Frequently Asked Questions
Who is this test for?
These tests are for anyone who is interesting in determining whether or not they have developed an antibody response to a Covid-19 vaccination (the Post-Vaccine antibody test) or to see if they have had Covid-19 infection (the Post-Infection antibody test).
How long until I receive my results?
There is a 24 hour turnaround time for results.
Am I protected against Coronavirus (Covid-19) if I have a positive antibody test?
We do not yet know the strength of the relationship between developing antibodies after a vaccination and corresponding protection from infection. This is likely to become clear as clinical studies investigate this question.
How will I receive my results?
You results will arrive by email. Please let us know if you wish to receive your results by post instead.
Do we charge you for a GP consultation on top of the antibody test cost?
No. The costs stated are the total costs chargeable for this service.