Blood & Pathology Tests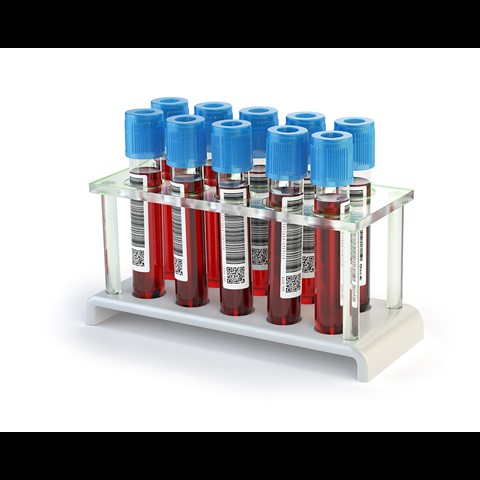 Pathology Tests A - Z
Many patients who come to us already know the tests they require.
Here you will find a complete alphabetical list of all the private tests we offer along with the price and how long it should take for the laboratory to turn around the samples.
Please note that when sample courier collection and transport times are taken into consideration, most results will be received by our patients either the same day or the next day.
Pathology tests can only be requested in the context of a booked GP consultation. This is to ensure that the tests requested are appropriate and suitable to investigate your condition.
A
B
C
D
E
F
G
H
I
L
M
O
P
R
S
T
U
V
W
Standard Test Packages
Blood tests are often grouped together to give a fuller picture. These 'Profiles' cover the information need to make a more meaningful assessment in terms of specific conditions or risk factors.
To make life easier, we have bundled together standard Blood Test & Disease Screening profiles under a single price, to save you time and money.
Full Blood Count + 5 part Differential (White Cell Count)
ESR (Erythrocyte Sedimentation Rate)
Sodium, Potassium, Chloride, Bicarbonate, Urea & Creatanine
Bilirubin, Alkaline Phosphatase, AST, ALT, CK, GGT, Protein, Albumin & Globulin
Calcium, Phosphate & Uric Acid
Glucose, Cholesterol Test & Triglycerides
Iron, Total Iron Binding Capacity & Ferritin
Thyroid : FT4 & TSH
HDL and LDL levels
Full Blood Count + 5 Part Differential (White Cell Count)
ESR (Erythrocyte Sedimentation Rate)
Sodium, Potassium, Chloride, Bicarbonate, Urea, Creatanine
Bilirubin, Alkaline Phosphatase, AST, ALK, CK, GGT, Protein, Albumin, Globulin
Calcium, Phosphate, Uric Acid
Glucose, Cholesterol, Triglycerides
Iron, Total Iron Binding Capacity, Ferritin
Thyroid: FT4 & TSH
Prostate Profile: Total & Free PSA
HDL and LDL cholesterol
Full Blood Count + 5 Part Differential (White Cell Count)
ESR (Erythrocyte Sedimentation Rate)
Sodium, Potassium, Chloride, Bicarbonate, Urea & Creatanine
Bilirublin, Alkaline Phosphatase, AST, ALT, CK, GGT, Protein, Albumin & Globulin
Calcium, Phosphate & Uric Acid
Glucose, Cholesterol & Triglycerides
Iron & Total Iron Binding Capacity
Thyroid Function Test: FT4 & TSH
Ferritin
Vitamin D
HDL cholesterol and LDL cholesterol
Full Blood Count + 5 Part Differential (White Cell Count)
ESR (Erythrocyte Sedimentation Rate)
Kidney Function Test: Sodium, Potassim, Chloride, Bicarbonate, Urea, Creatanine
Liver Function Blood Test: Bilirubin, Alkaline Phosphatase, AST, ALT, CK, GGT, Protein, Albumin, Globulin
Calcium, Phosphate, Uric Acid
Glucose, Total Cholesterol, HDL & LDL Cholesterol, Triglycerides
Iron, Total Iron Binding Capacity
HDL & LDL Cholesterol
Diabetes: HbA1c
Thyroid: FT4/TSH
CRP, hsCRP
Faecal Occult Blood (Bowel Cancer Screen)
Mid-stream Urine
Vitamin D (25-OH)
HE4 (Ovarian Cancer Screen)
Full Blood Count + 5 Part Differential (White Cell Count)
ESR (Erythrocyte Sedimentation Rate)
Sodium, Potassim, Chloride, Bicarbonate, Urea, Creatanine
Bilirubin, Alkaline Phosphatase, AST, ALT, CK, GGT, Protein, Albumin, Globulin
Calcium, Phosphate, Uric Acid
Glucose, Total Cholesterol, HDL & LDL Cholesterol, Triglycerides
Iron, Total Iron Binding Capacity
HDL Cholesterol & LDL Cholesterol
Diabetes: HbA1C
Thyroid: FT4/TSH
CRP, hsCRP
Faecul Occult Blood (Bowel Cancer Screen)
Mid-Stream Urine
Vitamin D (25-0H)
Prostate Profile - PSA Test