BMI Hendon Hospital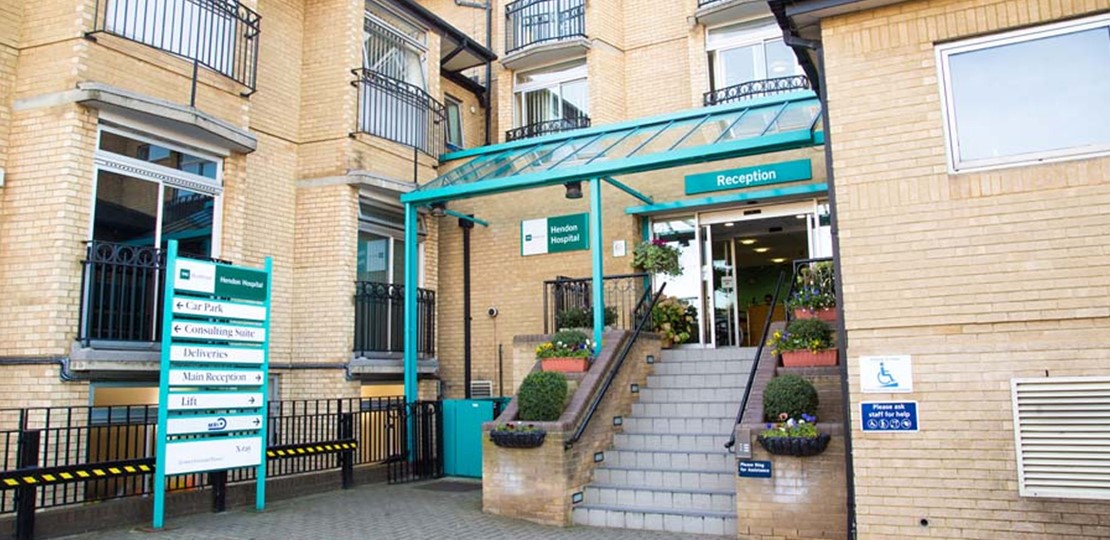 Twice a week we currently have a morning clinic at the BMI Hospital in Hendon. If you specifically want an appointment at this site please request at the time of booking.
Directions:
BMI Hendon Hospital is situated in Hendon, North West London on Sunny Gardens Road, off of Church Road, between The Burroughs and Parson Street.
By road
The hospital is accessible from the M1 (Junction 2), the M25 (Junction 23) or from the A1 from Central London.
Leave the M1, exit 2 and drive southwards along the A1 until the next set of traffic lights. Turn right onto Parson Street, then at the first set of traffic lights (with Nat West Bank on the corner) turn right onto Church Road. The first turn on the right is Sunny Gardens Road and the hospital is situated approximately a quarter of a mile down on the right.
Alternatively the hospital can be approached from central London by travelling north on the A41, turning right at The Burroughs onto Church Road, past Barnet Town Hall and Middlesex University and reaching Sunny Gardens Road on the left just before the traffic lights at Parsons Street.
The main entrance to the hospital is on the right on Rowsley Avenue. There is free parking on site.
By underground
The nearest tube station is Hendon Central (Northern line) and is approximately a 20 minute walk. Alternatively Hendon Station (Thameslink), is about a 15 minute bus journey on the 183 towards Golders Green.
By bus
Buses which stop on Church Road, are 326, 143 and 183. There is also a number 240 bus that stops on Parsons Street and the 113 (Edgware to Marble Arch) also stops at Hendon Central.
Address:

46-50 Sunny Gardens Road
Hendon
NW4 1RP